A SHORT TRIP IN THE LAGOON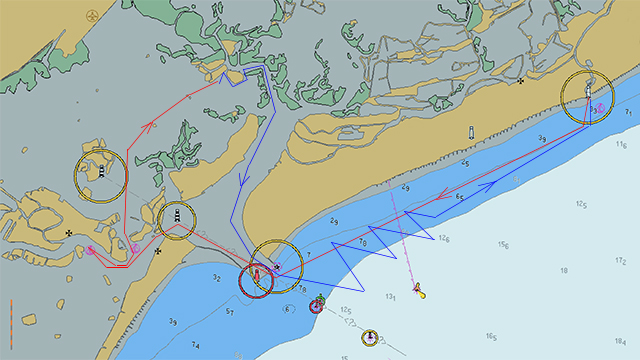 The works lasted much longer than anticipated, and our hopes for a late-season cruise have not materialised: it's beginning of October, so we decide to do a short trip in the nearby lagoon!
From Jesolo, a short sail with a very light breeze takes us to Punta Sabbioni; from there, we have to proceed under engine because the wind has dropped, and after having crossed the Lido entrance we head for the St. Mark channel to have a look at Venice and snap a few photos.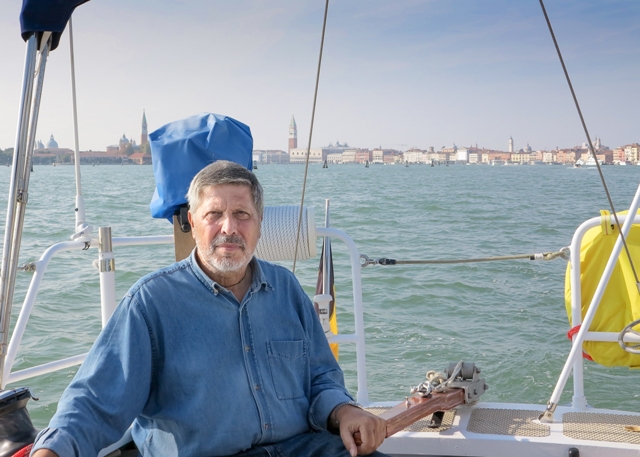 We turn back for a while, passing in front of the ancient Arsenal, headed for Murano first, and then towards Burano where we plan to spend the night.
The moorings reserved for rented House-boats are almost all taken, but we manage to squeeze in a spot where there is no "reserved" sign, playing dumb and hoping nobody will come and chase us away!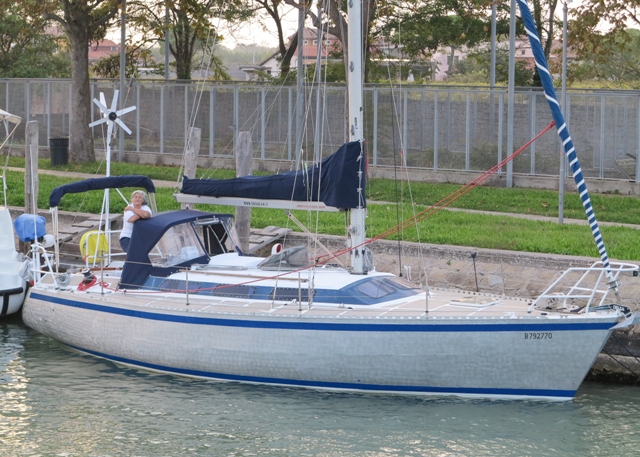 We spend a peaceful night and in the morning, after a walk in the town, we can leave for the return leg; the forecasts call for contrary winds and increasing, but for the moment there's only a very light N-Easterly breeze.
We circumnavigate the island of Burano, full of character as always (the bell-tower is really leaning on its side as it looks in the picture: doesn't seem very stable!). The wind is still very light, so we motor.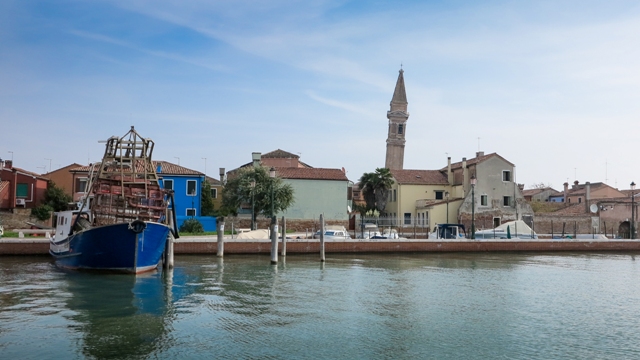 Returned to Punta Sabbioni after a wide detour, once back out in the sea we can hoist the sails and tack against a light wind. Shaula4 doesn't perform too bad in light winds, as we had the opportunity to see previously, but of course the windward angle is not very good, what with that small appendage that we have below!
End of the short adventure, let's hope next year it will be better!