WHY ALL THESE ELECTRONICS?
Electronic equipment represent a major expenditure, and add a lot of complexity to the boat; when we started working on Shaula4, one of our objectives was exactly to reduce the complexity of the on-board systems, for a number of reasons:
- expenditure containment
- power-consumption containment
- less demanding programs (no great ocean passages...)
- technological evolution (multi-function displays, networked instruments)
- simplification (what is not there cannot break!)
Looking at the two boats' chart areas, one does not see a lot of difference! In this page we will discuss the various instruments one-by-one, our choices and the reasoning behind them.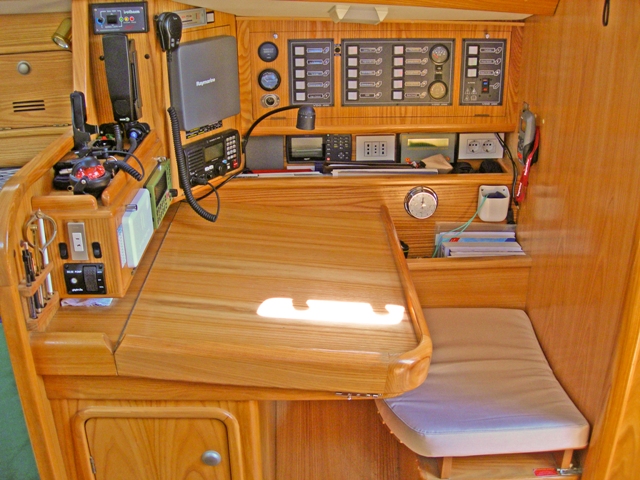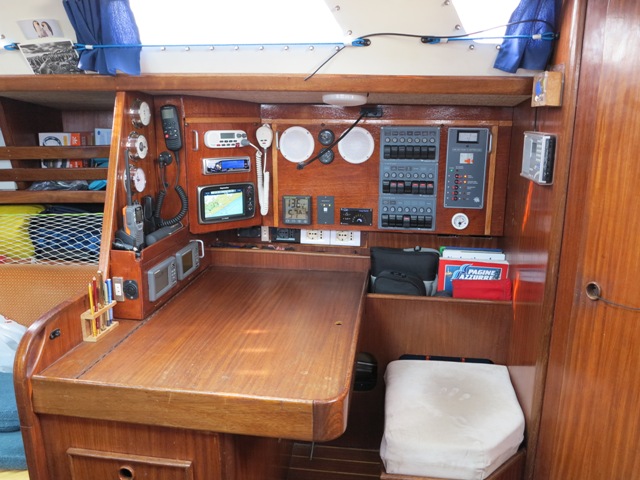 SHAULA3... ...and SHAULA4
Begin reading at the page concerning Basic Instrumentation.